Warming up for the work week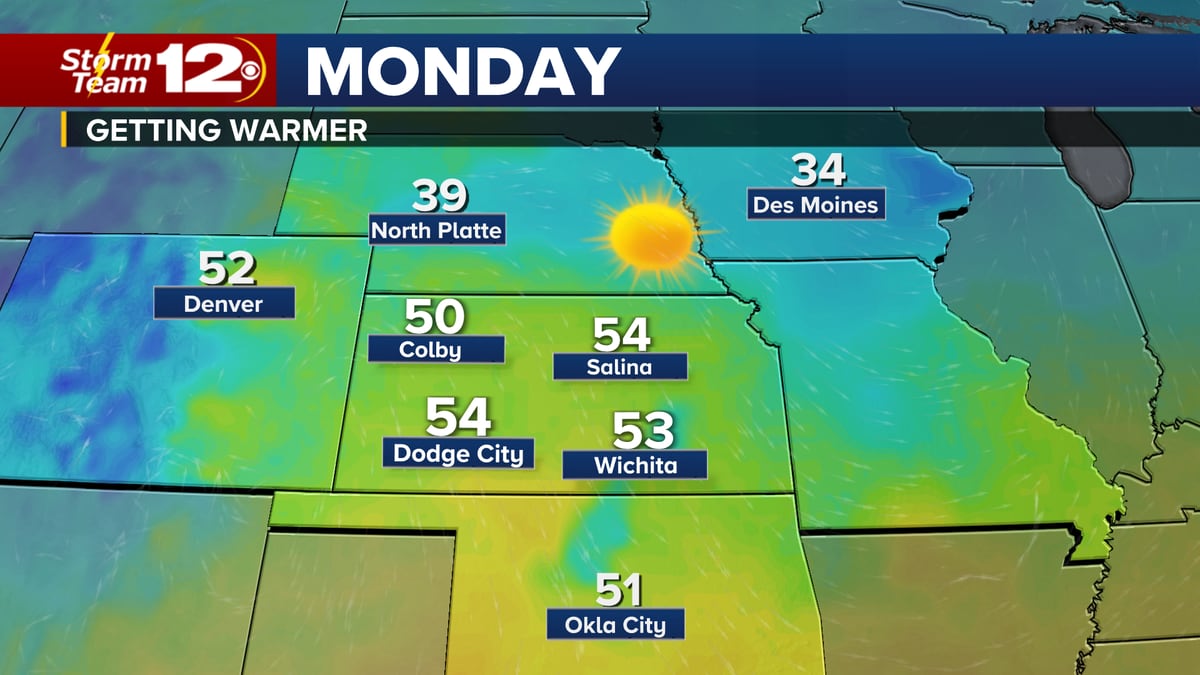 Published: Jan. 3, 2021 at 4:11 PM CST
WICHITA, Kan. (KWCH) - After a chilly start to the new year, we'll get warmer for the start of the work week.
Lows will drop into the upper 20s to lower 30s overnight. We'll have increasing clouds, becoming mostly cloudy.
Monday, highs will reach the low to mid-50s with a sunny sky in the afternoon. The wind will stay mild, around 5-10 mph.
The wind will increase on Tuesday, with gusts around 30-40 as a cold front moves in from the west. Our highs will stay warm ahead of the front, reaching the low 50s.
Behind the front, highs will drop into the mid-40s on Wednesday. We'll have the chance for a few showers in central and eastern Kansas on Wednesday, with a slight chance for a rain/snow mix Wednesday night. The wind will increase too, with gusts around 40-50, especially in western Kansas.
Highs will drop into the lower 40s through the rest of the week with a partly cloudy sky.
WICHITA AREA FORECAST:
Tonight: Partly to mostly cloudy. Wind: SW 5-10. Low: 30.
Tomorrow: Mostly cloudy to sunny. Wind: W/NW 5-10. High: 53.
Tomorrow night: Mostly clear. Wind: S 5-10. Low: 28.
Tuesday: Mostly sunny. Wind: S 10-25; gusty. High: 50.
Wed: High: 45. Low: 35. Breezy with scattered rain showers, rain/snow mix overnight.
Thu: High: 42. Low: 30. Partly cloudy, breezy.
Fri: High: 40. Low: 27. Partly cloudy.
Sat: High: 40. Low: 27. Partly cloudy.
Sun: High: 38. Low: 24. Partly cloudy.
Copyright 2021 KWCH. All rights reserved.