Building fire in Sedgwick draws mutual aid response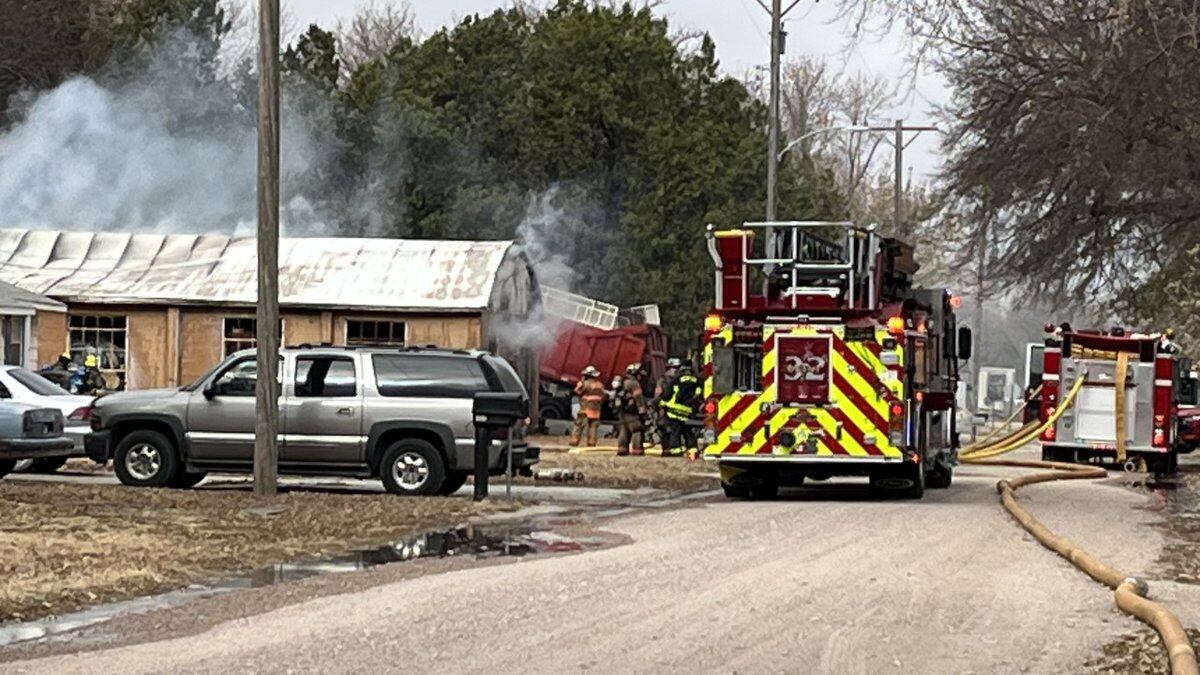 Published: Nov. 23, 2022 at 2:48 PM CST
WICHITA, Kan. (KWCH) - Firefighters from both Sedgwick and Harvey counties responded to a building fire in the town of Sedgwick on Wednesday afternoon.
Halstead Fire/EMS shared photos on Facebook showing smoke coming from the building in the 300 block of Lincoln.
The large fire required a mutual aid response from crews in Sedgwick, Halstead, Newton, Sedgwick County Fire and Hesston,
Deputy Chief Doug Hoffman with the Halstead Fire/EMS said when the fire broke out, the first call was placed to Sedgwick County, even before crews arrived on the scene. He said being the day before a holiday, they wanted to make sure enough people were available to fight the fire safely.
"We anticipated having low staffing in the volunteer departments. During the day, sometimes staffing can be a challenge," Hoffman said.
He said the building was privately owned and used for storage. Crews fought the fire from outside due to the excessive amount of items inside.
Investigators are still working to determine the cause of the fire. No one was hurt and no damage estimate is available.
Copyright 2022 KWCH. All rights reserved. To report a correction or typo, please email news@kwch.com